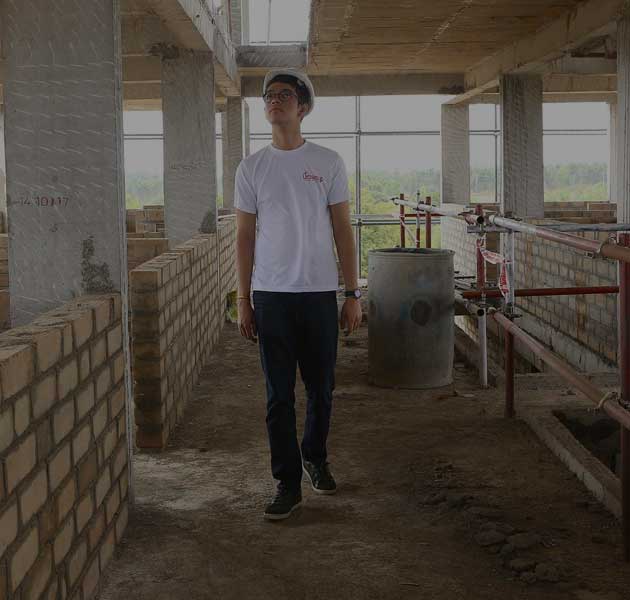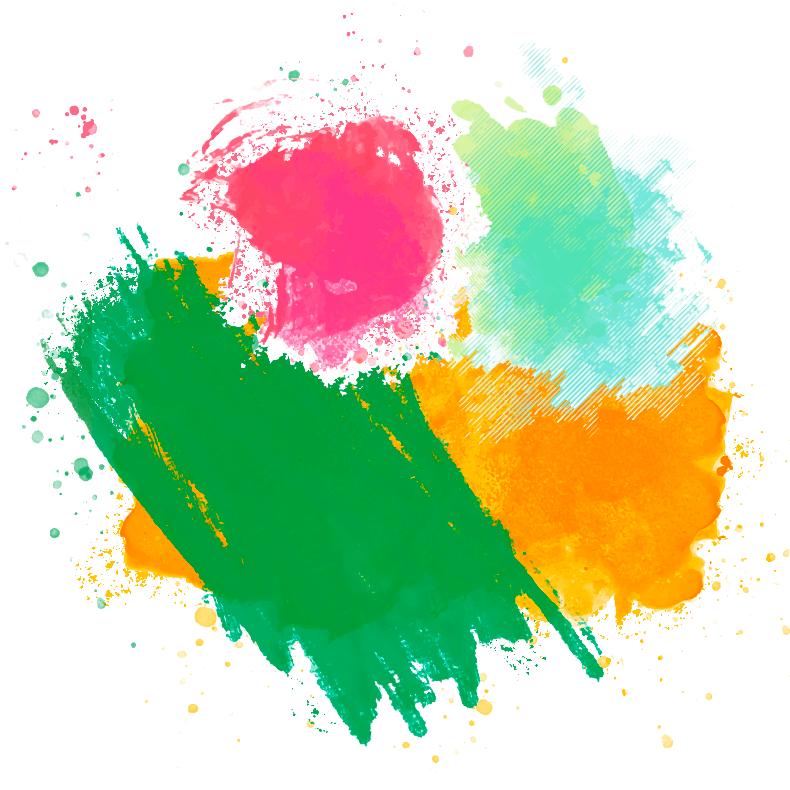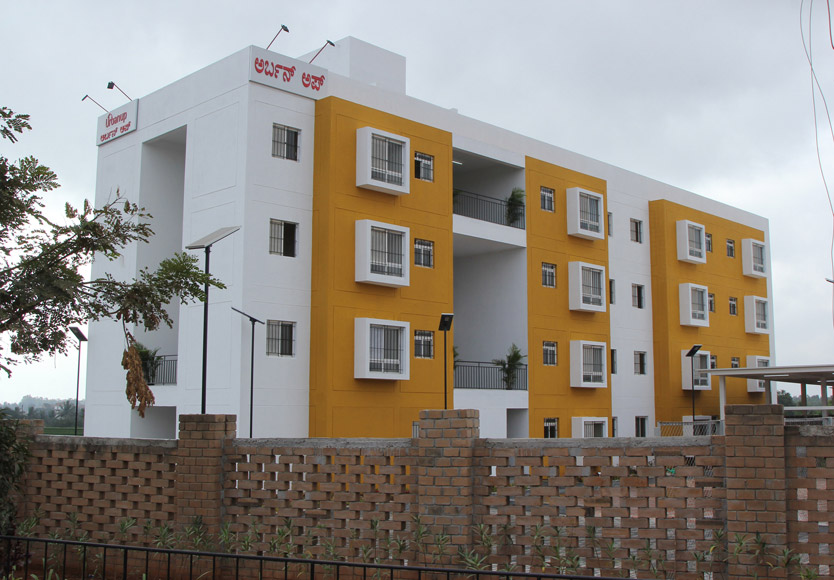 The problem of lack of affordable housing is fast taking centre stage globally and many countries are taking stock of it the world over. However, the problem is much starker in India which has one of the lowest stocks of affordable housing globally. There is an estimated shortage of around 18 million houses and 99% of this is in the economically weaker sections of society.
There are multiple factors responsible for demand in housing problem in our country. The primary reason being a progressive rise in urbanisation, where the urban population rose from 109 million in 1971 to 377 million in 2011, and is projected to grow to 600 million by 2030. And as usual, the poorer communities have to bear the brunt of it. Due to mass urbanisation and a massive lack of supply, demand for social housing has soared. Millions of people in the country are in housing stress, which means they spend more than 30% of their income on paying their rent and other housing costs.
Social housing means more than just a roof over one's head: It also means adequate space; physical accessibility, security, ventilation and sustainable basic infrastructure and this is what UrbanUp aims to create. UrbanUp will be a self-reliant and sustainable housing solution for the low-income strata of society. Housing choices impact access to multiple factors which determine well-being, such as employment, household wealth, health, education, poverty levels, maternal and child mortality and women's participation in workforce.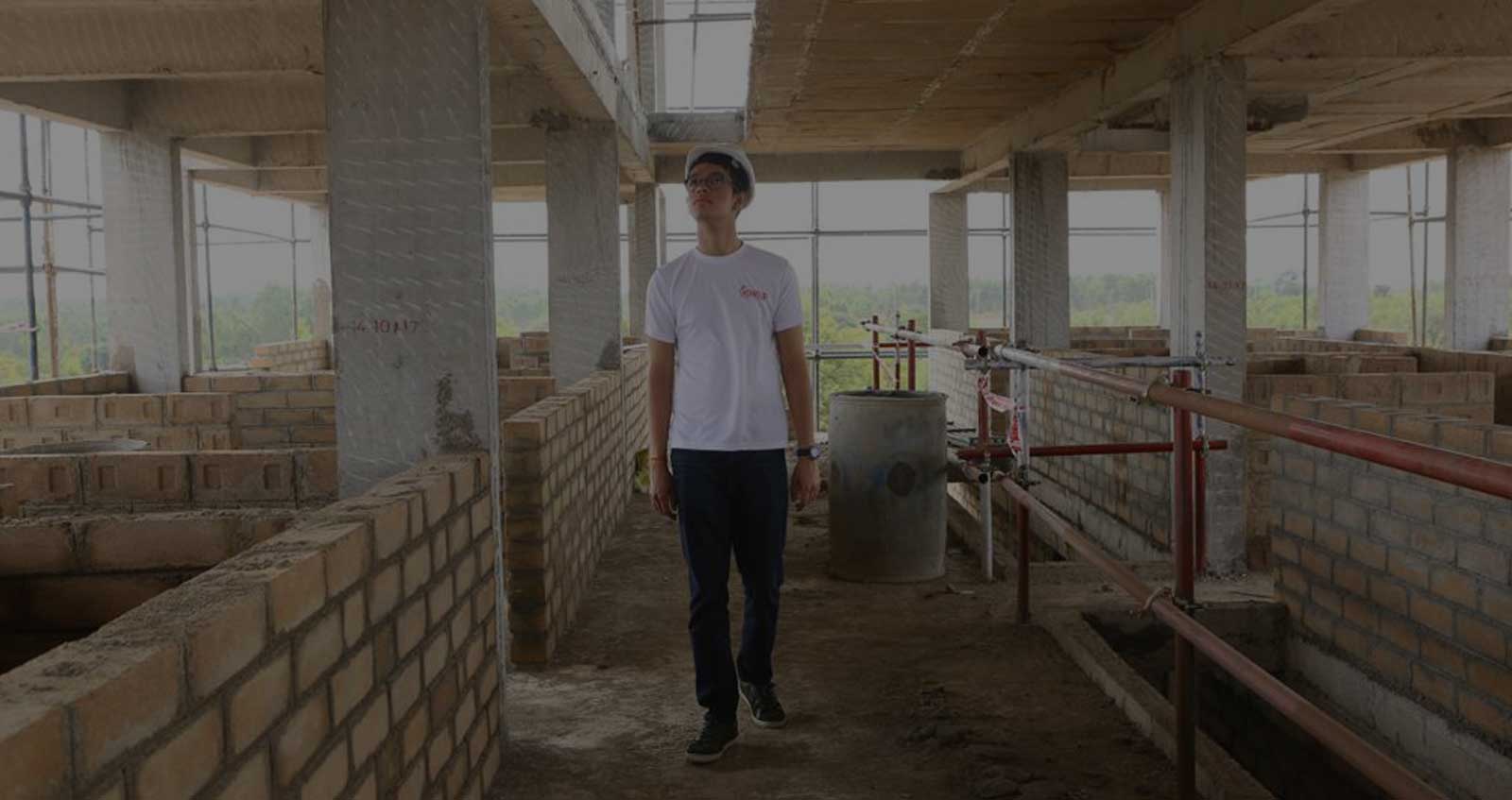 The UrbanUp Vision
Our vision offers innovative solutions to supply affordable housing and our idea has the potential to meet the challenge of providing rapid affordable mass housing where demand continues to far outweigh supply. Before making our sustainable housing strategy UrbanUp's research team had conducted extensive studies to understand the problem of unaffordable housing and its causes.
After interacting with hundreds of families affected by lack of housing, the UrbanUp team surmised that a whole host of structural and other financial limitations have choked the social housing sector, and thus giving rise to the problem of unaffordable urban housing.
During the research it was also found that the earning members of a low-income household are more often than not employed in the informal sector which has no job security. This implies that their income streams display a high level of volatility and substantial variation over time. In this context, ownership based housing models with loan components have a high risk of default, especially if the household does not have multiple income earners.
- Mihir Menda
Sustainability is sensibility
The UrbanUp project would be considered soon as "India's First Tobacco Free - Urban Community! The project would focus on maximizing social connectivity with minimal ecological impact. Its features would include Self Help Groups for the economic viability of the beneficiaries, a model community for the Bengaluru city on saving of Water, Energy and Waste segregation. The project would connect housing and Healthcare through community development with a fitness center and frequent free medical check- ups. The design and process adopted shall be such that they are easy to understand and are replicated by different implementation teams. Also the processes shall be documented properly so that any other team implementing it can do so easily. Efficient design of Uranup houses makes sure we return real value to the owners.
Affordable access to a housing

Better Environmental protection and sanitary conditions

Improved Health and lower accidents of illness

Contribution towards climate adaptation and mitigation

Better conditions for human development, employment, creativity and economic growth.

More sustainable and socially inclusive urban growth

Durability and low maintenance cost

Providing ways to encourage community cohesion

Improved efficiency and savings on the use of energy, water and other physical economic resources.

Thermally efficient with maximise daylight

Minimise maintenance costs and encourage recycling
Low Carbon Initiatives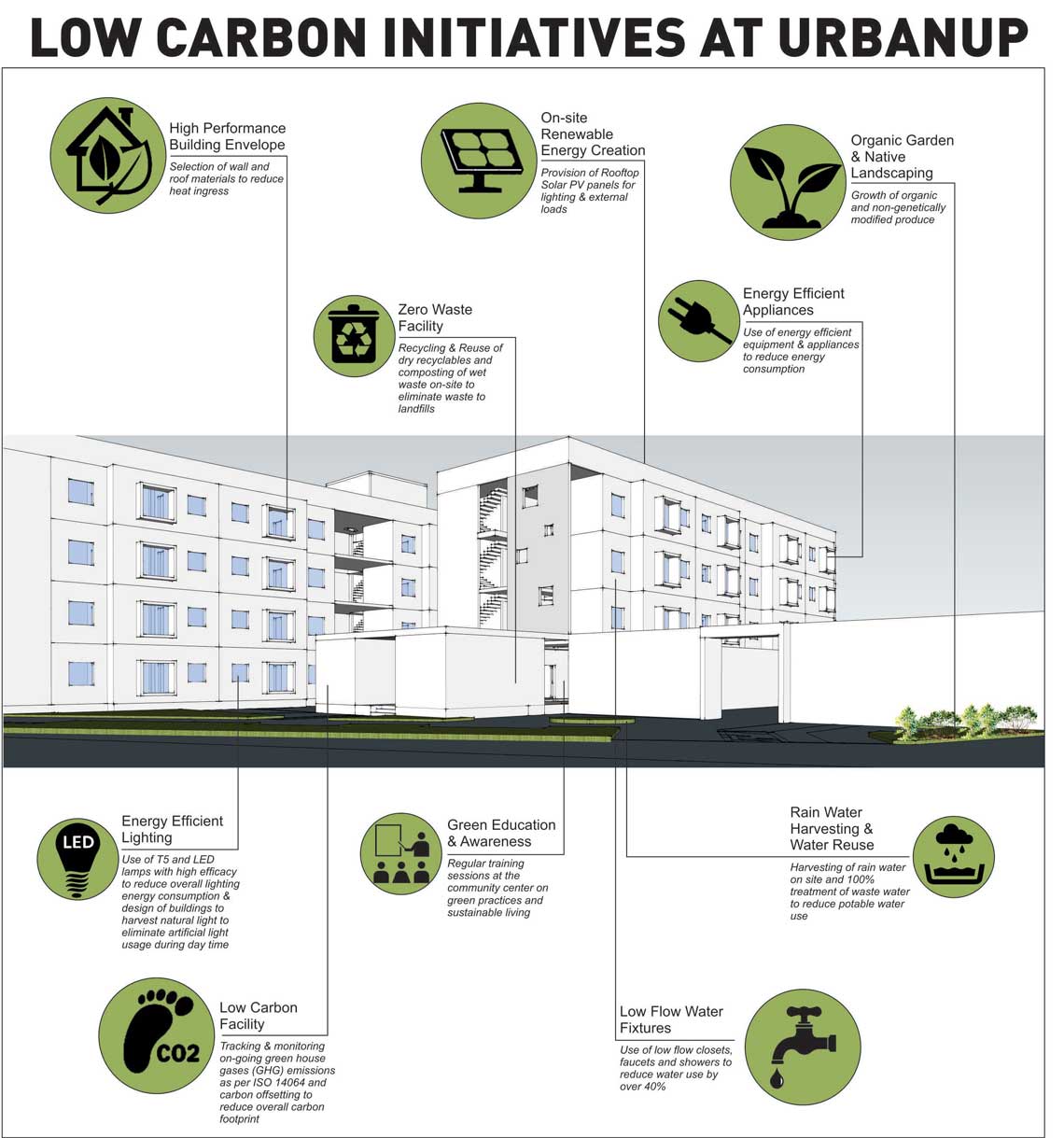 Social Commitment Focus Areas
Ensure the safety sustainablity and physical condtion of social housing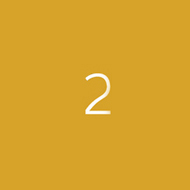 Overall and over time increase the number of social housing homes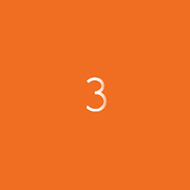 Maintain affordability for lowest-income household in social housing homes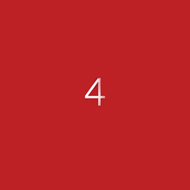 Enable the transformation of the social housing sector to become increasingly dynamic innovative and self-sustaining
Partnering For Brighter Future
Together we can. Together we will!
We believe that it is possible to create a low-cost yet high-class construction with sustainable technology. It's conceivable to design, build and deliver affordable housing for the weaker sections of society and make India a hub for offordable housing.
In the present scenario, it is essential to adopt cost effective, innovative and eco-friendly housing technologies for the construction. The need of the hour is to create an ecosystem that fosters environmental, social, cultural and economic resiliency in order to heal our fractured world.